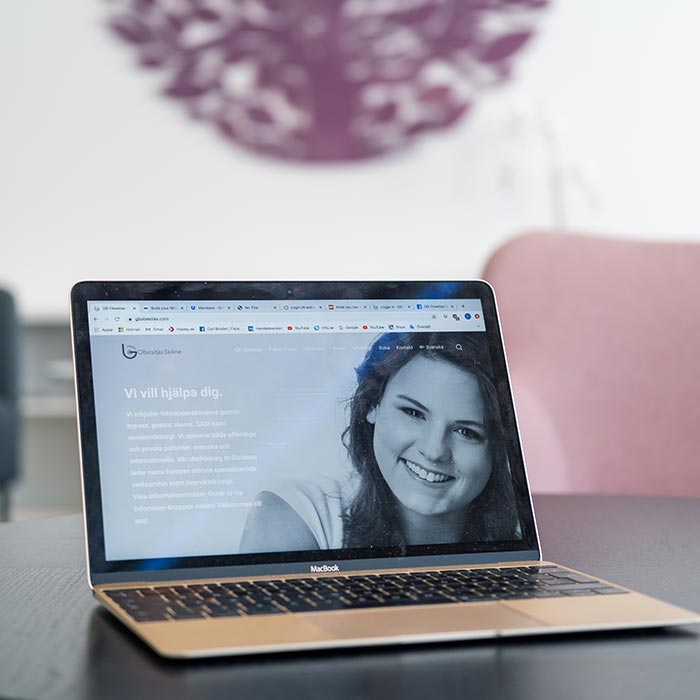 Info meetings on obesity surgery
Online meetings, new visits and lectures
Info meetings are the natural first step before any surgery procedure with us. These are always free of charge. We discuss around obesity, weight physiology, why dieting often doesn't work, as well as the pros and cons of obesity surgery. We can also offer special information visits in Danish, English or Arabic. Email us and we'll figure it out!
-PRICE free of charge
-We offer first visits flexibly based on what suits you. Contact us and we will find you an appointment.
-We offer information meeting online (via Zoom):
Tuesday 11 May at 18:30 (in Swedish with Dr Broden, join us online from home!) Sign up below and enter your email address.
There are no obligations, we promise that you will learn something new and we will do everything we can to answer your questions. If you have any personal questions, email directly to info@gbobesitas.comor use the contact form.
The psychology lectures with Marcus Lagerström, "Aspects of life with obesity", were highly appreciated last year. Now the series is rebooting! Part 1 of 4 is Wednesday, April 28 at 6:30 p.m. It is possible to register now, see below!
NEWS: Dr Broden holds the "Rehearsal Course for previously operated" in Swedish, online via Zoom on Monday 24 May at 18:30! Open to anyone who has previously had obesity surgery, 1 or 15 years ago, in Skåne or elsewhere. Refresh your knowledge! Get tips and advice on common problems, ask questions and give yourself and your operation a "fresh start"! Sign up below and enter your email address.
Book an info meeting or first visit below!