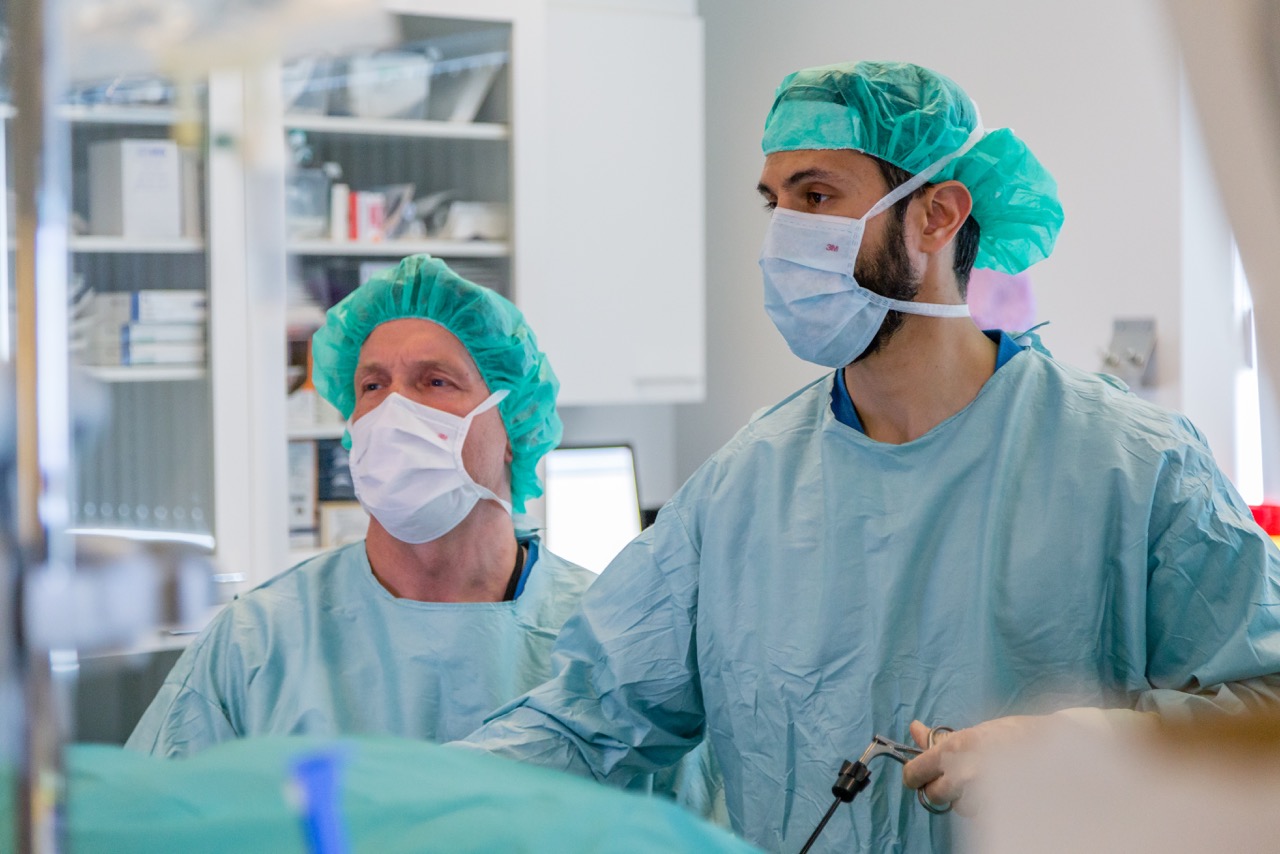 Om man kan utföra ett fetmakirurgiskt ingrepp i narkos snabbare utan att kvaliteten går ner, så har man vunnit ett flertal saker: patienten är immobiliserad kortare tid vilket minskar risken för blodpropp; narkosen i sig blir kortare och ger mindre biverkningar. 
Vårt kirurgteam lett av dr Gislason har arbetat med att skapa så smidiga flöden kring operation som möjligt i mer än tio år. Vi har två kirurger som arbetar i såret vid varje operation, vilket minskar operationstiden för gastric bypass /sleeve till i genomsnitt 35 minuter. Bytestiden mellan två patienter på operationssalen blir, tack vare gott lagarbete, 10-15 minuter (i vanlig sjukhusmiljö är bytestiden mellan operationer ofta 30-60 minuter). Detta gör att vi kan operera fler patienter per dag, utan att varje enskild patient på något sätt får sämre vård eller omhändertagande. Det gör det också möjligt för oss att hålla nere priserna på våra privata operationspaket.
Detta fast track -koncept lockar andra team från Europa och övriga världen till oss för att göra studiebesök och lära sig hur man får flödena att fungera bättre på sin hemmaklinik. Dessa studiebesök anordnas i samarbete med Medtronic -kanske just Du får träffa någon utländsk kollega när du är inlagd hos oss!
Konceptet har även beskrivits i forskningsartiklar av vårt team (länk nr 1), och vi har författar kapitel i ämnet i läroböcker för bariatriska kirurger -se nedan!
Gislason H, Jacobsen HJ, Bergland A, Aghajani E, Nergard BJ, Leifsson BG and Hedenbro J. Fast Track in Bariatric Surgery: Safety, quality, teaching aspects, logistics and cost-efficacy in 8000 consecutive cases. Book chapter in: Minimal Invasive Bariatric and Metabolic Surgery. Principles and Technical Aspects. Eds. Lucchese M & Scopinario N. Springer 2015.