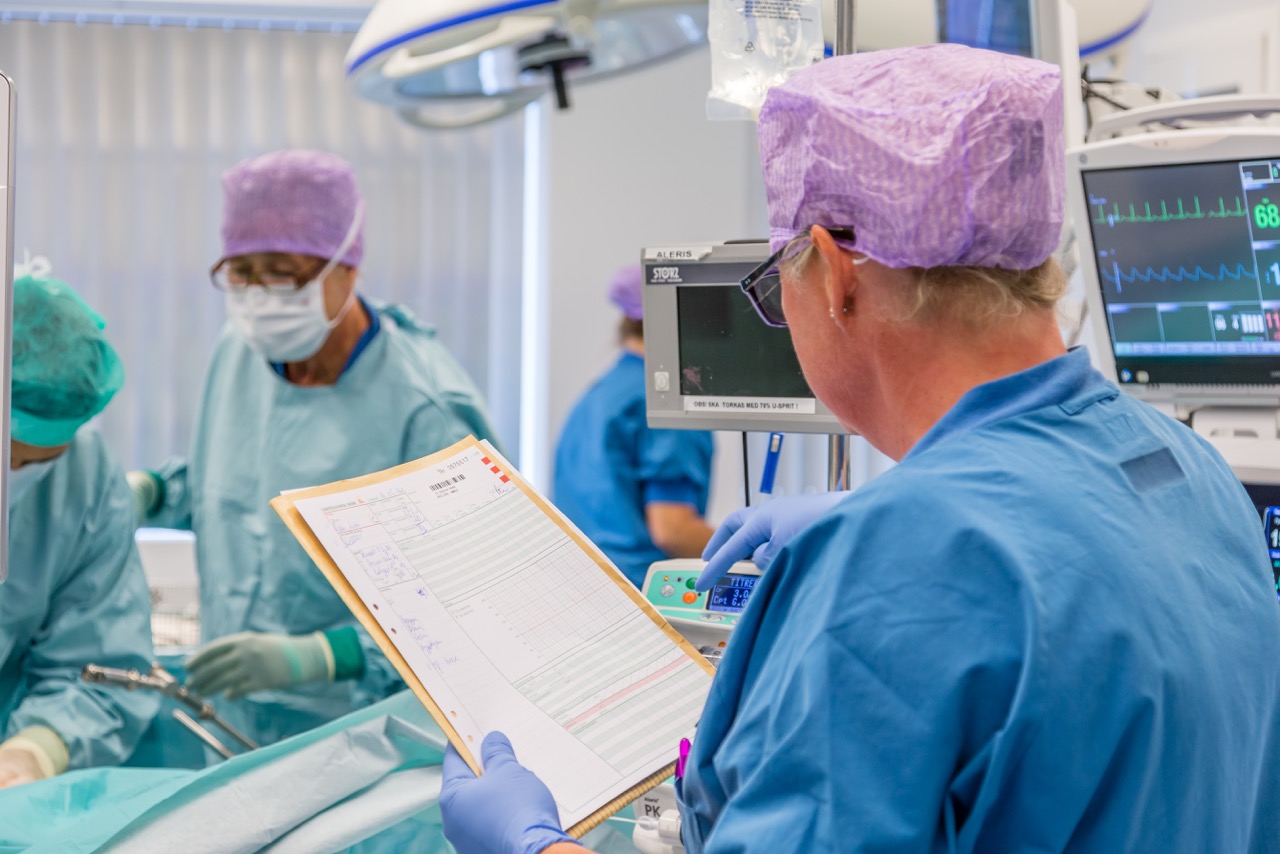 En av de saker våra patienter brukar vara mest oroliga inför när vi diskuterar kring fetmakirurgi vid infoträffar och nybesök är sövningen. Att bli sövd (gastric bypass och gastric sleeve utförs i full narkos) är alltid en känsla av kontrollförlust, man vet inte säkert vad som händer. All vår personal vet hur du känner och vi kommer att ta väl hand om dig. Vi försöker hela tiden bli bättre på allt vi gör, och det gäller även narkosen. Redan för mer än tio år sedan publicerade vårt team (länk nr 1) en studie på hur man kan göra narkosen smidigare. Redan under denna studies gång förkortade vi tiden från narkosens start till operationens start från 23 minuter till <8 minuter; och tiden från kirurgins slut till väckning från 6 minuter till <2 minuter (!).
ERAS -enhanced recovery after urgery
Vi arbetar sedan tidigare även med att göra vården efter operation så bra som möjligt. Detta sker enligt evidensbaserade riktlinjer, s.k. ERAS (läs mer här länk nr 2) . Målet är att Du som patient skall ha så lite biverkningar av narkosen (illamående m.m.) respektive själva kirurgin (smärta) som möjligt. 
Allt detta är exempel på vår filosofi inom teamet och kliniken: att allt som kan förbättras hela tiden ska jobbas aktivt med -och detta hoppas och tror vi att även Du som patient kommer att ha nytta av.
Fler studier från oss ser du här nedan!
Bergland O, Bergland A, Gislason H, Rader J. The implementation of the ERAS protocol in high-volume bariatric surgery: complications and anaesthetic considerations in 5068 consecutive morbidly obese patients. Accepted for publication in Acta Anesth. 
Karlsson A, Wendel K, Polits S, Gislason H, Hedenbro J. Preoperative nutrition and postoperative discomfort in ERAS settings: A randomized study in gastric bypass surgery. Obes Surg 2016;26:743-748
Länk nr 1: https://www.ncbi.nlm.nih.gov/pubmed/19025533
Länk nr 2: www.erassociety.org