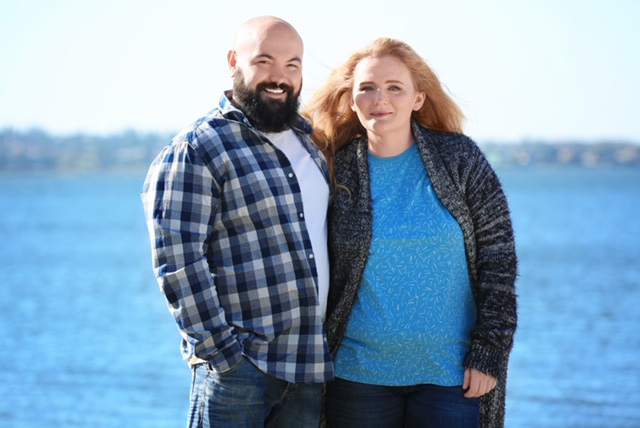 In our blog series "Obesity -who is to blame?" in Part 1, we have talked about how obesity is a disease, in Part 2 how we move around, in Part 3 processed food and the term "bliss point" and in Part 4 the costs of obesityand an example from Chile of what can be done about the problems in real life. We have now put together a variety of measures that have been tried or proposed in different places around the world.
The idea behind this is this: Obesity is not the fault of the individual – it is obesity-sensitive genes plus our obesogenic environment that creates the disease. Dealing with obesity as the "responsibility of the individual" is therefore both unfair and ineffective. As far as prevention is concerned, society is already acting in situations which in principle are similar: traffic, alcohol, tobacco. We have traffic rules, car testing and driving licences; alcohol tax, age limits and warning labels. Now we need the same in our "obesogenic" society.
Preventing overweight and treating obesity are different things
Preventing overweight and obesity from occurring (=primary prevention) is just as important as treating obesity disease in those already affected (=obesity care) -but the two situations require completely different measures. Primary prevention requires preventive community intervention, obesity care requires medical intervention. Measures in the list that are preventive are labeled "(PR)" as in primary, measures related to the care of already established obesity are labeled "(HC -health care)".
Medical decisions and measures (HC)
Obesity should be considered a common, chronic and serious disease

Obesity disease is thus a central and mandatory subject in all healthcare educations, this needs to include knowledge about how the disease occurs, its physiology plus nutritional education. (All these things are completely underdeveloped in Swedish healthcare education today).

Evidence-based national guidelines
Patient follow up database for non-surgical obesity treatment, corresponding to the surgery registry SOReg. (We must document what care measures we do, which ones work and which do not, etc. In spite of the fact that the weight management industry in Sweden alone has a turnover of SEK 300 million per year, there is currently no patient follow up register in place.)
Drug subsidy for modern obesity drugs. If obesity is a common chronic and serious disease, then of course the medicine costs must be treated as all other medications -with subsidy.

All children with isoBMI > 30 are referred to an obesity-competent team (mandatory for the caregiver, children with obesity risk living 14 years shorter lives than their normal weight friends), these children's parents should be involved and supported (not blamed).

Activities suitable for FAR (physical activity on prescription) – procured by Sweden's regions from gyms, wellness and fitness centers and associations and then offered subsidized to those prescribed FAR by the healthcare system
School and Youth (PR)
"Walking school buses" under municipal authority

Ban on fast food restaurants, soft drink vending machines etc. within 500 metres of and within schools

Mobile phone ban in school during all school hours including breaks (probably positive for both studies and activity).

Subsidies for ourdoor kindergartens and preschools

Guidelines+control of served food at preschool and school: -educational meals, nutritional content and portion sizes; and training in nutritional science for all staff.

Playgrounds with roofs that are a little more comfortable when the weather is bad.
Society (PR)
Sugar tax (18% tax on high sugar drinks in Chile),

Black Dot labels on foods high in sugar, salt, calories or saturated fats (i.e. up to four black "dots" per food). Foods with several Black Dot labels are sold in separate sections inside the stores.

Ban on ads for high-processed junk food and sweets aimed at children, ban all TV advertising for this type of product from 06:00 to 22:00 every day.

Prohibition of mascots or toys for children associated with junk food, e.g . Tony the tiger at Kellogg's or KinderEgg.
Ban on sweets, soft drinks and unhealthy snacks within 15 feet of the checkouts in shops

Water dispensers outside all grocery stores

Accessibility requirements for stairs (not just escalators and elevators) in all public environments ("points of decision prompts" -signs showing the way to the right choice).

Guarantee of at least five public areas for physical activity within a 500 metre radius of housing in all urban areas.
Do "everything at once"
None of the above listed measures alone will have a sufficient effect on society to make a difference. We need to implement many of the measures in parallell at the same time and on a large scale. Different actors in society need to work together, led and supported by policiesand legislation. We need to monitor which measures are effective (and which are not)but avoid getting "stuck" in decision making regarding what should be prioritised or not before we even get started. The efforts will, of course, in several cases cost money. At the same time you can expect society to also save the money from increased public health – and consider that overweight and obesity already cost Sweden a staggering SEK 48.6 billion per year and 3400 deaths.
Can you come up with more smart measures to prevent obesity? Get in touch with us and we can update the list!
Feel free to share!