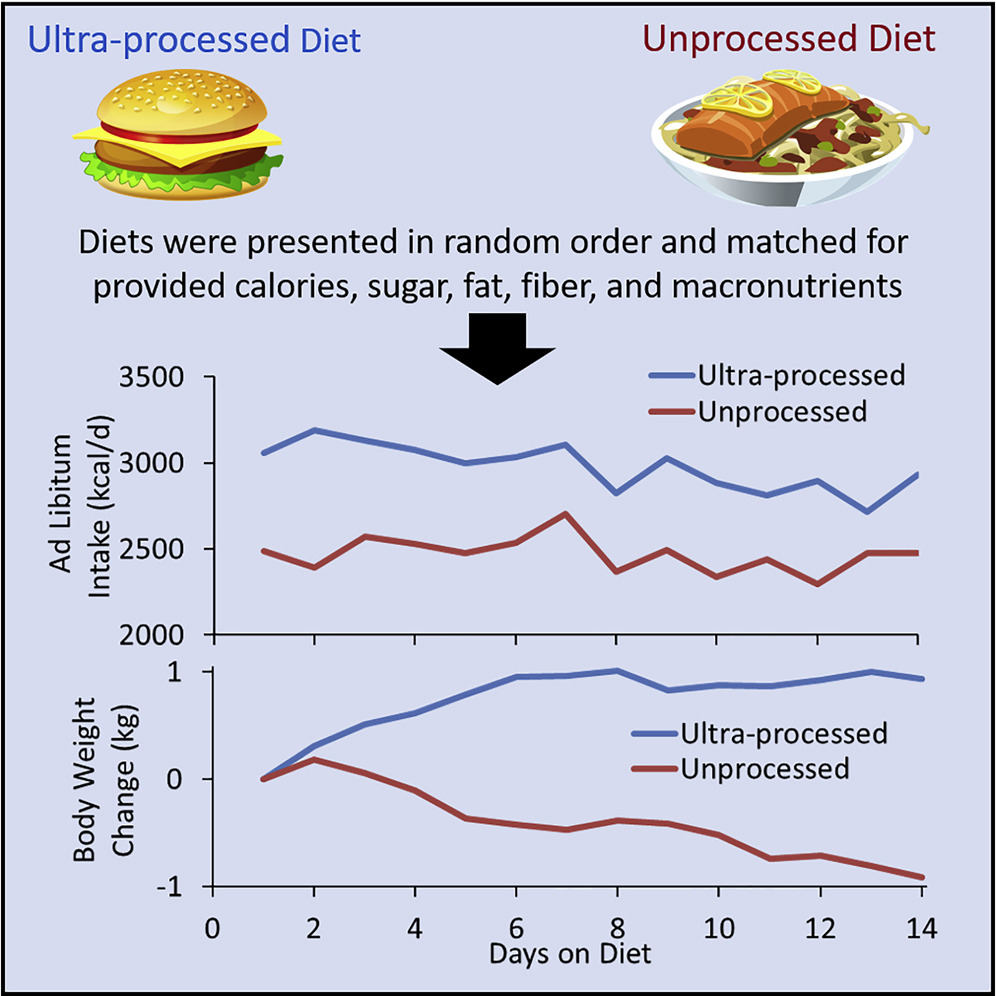 On a normal day…
On the burger joint's drive-thru: the taste of hot fresh grilled burger, a little sweetness from the dressing and bread, salty fries, bubby cola flavor from the soda -just what I needed now! (This is what a bliss point tastes like, see below!)
At the same time, at one of our info meetings: "obesity is of course my own fault, no one has forced me to eat this much…"
Meanwhile, in a social media comment field: "fat people have themselves to blame, no one has forced them to put all that rubbish in their mouths…"
At the same time, in a boardroom: "… we see excellent growth in all markets, especially the Nordic market has developed favourably since we…"
Is all this connected? And if yes, then how? We'll talk about that today.
Bliss Point
Let's start with the meal we descibed. Now it was a Burger Meal of some kind, but might as well have been a microwave lunch, sweetened drinking yogurt or a Friday snack in front of the TV: here we need to learn about the term "Bliss Point". The following quotes are from Svenska Dagbladet's article series on obesity the other week:
"Bliss point is a term that describes the proportion of sugar but also fat, salt and other flavors, which is maximally alluring to our reward system. If the point is exceeded, we feel disgust because it becomes too sweet or too salty. But all the way up to the "disgust point", the product gradually becomes increasingly attractive. The term bliss point has been used in the food industry since the 1970s when it was explored in detail.
An important discovery was when sugar, fat and salt are combined, the respective disgust point is raised and the product instead becomes super rewarding. For children, the disgust point is just over 25 per cent sugar, for some up to 36 per cent. That's just over twice as high as for adults, and explains why products aimed at children are often made sweeter.
In addition, some ingredients can shift the disgust point upwards for other ingredients, thus increasing consumption, such as sugary soft drinks together with salty snacks."
Bliss Point: the perfect combination of sweet, salty, fat
So it's no coincidence that a Burger Meal looks the way it does – it's the perfect, super rewarding, combination of sweet, salty and fat that releases the most rewarding neurotransmitters (endorphins, dopamine) in our brains. Once there, the various companies have gradually increased portion sizes and thus the profits – compare a burger meal in 1950 against today in the first picture, or how, among other things, our "Friday in front of the TV" habit has increased Swedish potato chip sales in the second picture: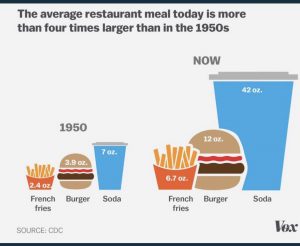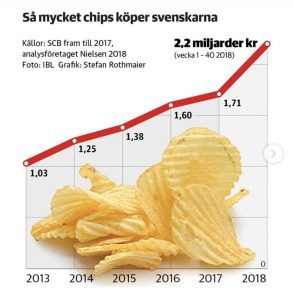 And so the "no one has forced me" reasoning tags along, doesn't it? This food is scientifically expert designed to produce as much reward hormones as possible in our brains every time we eat(!).
Study: High processed food -weight up
This spring, a very well-crafted study on just that was published by Kevin D. Hall in Cell Metabolism ("Ultra-Processed Diets Cause Excess Calorie Intake and Weight Gain…"). 20 adult participants, weight stable with BMI around 27, were stayed at the clinic for two weeks. They were randomized to either eat high-processed food or unprocessed food. They could eat as much or as little as they wanted. The result? Those who lived on high-processed food ate an average of 508 kcal more per day than the others, through eating more fat and carbohydrates, but not protein. After the study period, those who ate high-processed food had gained an average of 0.9 kg, those with unprocessed instead lost an average of 0.9 kg! See also the chart in the title image of the blog here above.
The study has, quite rightly, already received a great deal of attention. And note that these were weight-stable study subjects who did not have obesity, yet it becomes so obvious in just two weeks.
So you see, it's all connected! Developing overweight/obesity is not the individual's "fault", our food society is today like an ingeniously rigged minefield with "bliss points" everywhere. (And so far, the government is doing nothing about this basically, but more about their responsibilities in the next blog section).
Big business
So to the boardroom we mentioned in the beginning: who are these companies?
Well, it's Nestle (including Mövenpick and Dreyer's ice cream, PowerBar, NesQuick, KitKat, Smarties), Pepsico (including Tropicana, Mtn Dew, Gatorade, 7Up, Pepsi, Pizza Hut, KFC, Taco Bell), Unilever (including GB Glace Group, Ben&Jerry, Knorr, Becel), Coca Cola (Fanta, Sprite, Monster, VitaminWater, etc.) -add the companies Mars, Kellogg's, Kraft, McDonald's, Restaurant Brands Int groups (including Burger King and Tim Horton's), Orkla Foods (OLW m.m.) and a couple more and you have the majority of all processed foods in your own store at home.
This is big business –nothing is left to chance. Including our taste buds and reward systems.
A hefty cynicism can be found in these large companies' product ranges: the same companies that have had full control of "bliss points" since the 1970s, and are actively contributing to our ongoing obesity epidemic, are engaged in -you guessed it! -the weight loss industry: a quick Google search shows a market report on the globalWeight Loss and Obesity Management marketand finds some familiar companies listed there -Coca Cola Co., Nestle, Pepsico, Unilever, Kellogg's…
So the same companies that create our highly processed, bliss point-optimized foods make sure to then also offer weight loss methods and make money off us once more, so to speak.
We can only imagine how perfectly orchestrated these companies feel that it is, when the consumers who suffer healthwise from weight gain only blame ourselves -or each other..!
The next section will be about society, government and politics. What should they be able to do to help us out of this? What have other countries already done and succeeded in? Follow us!